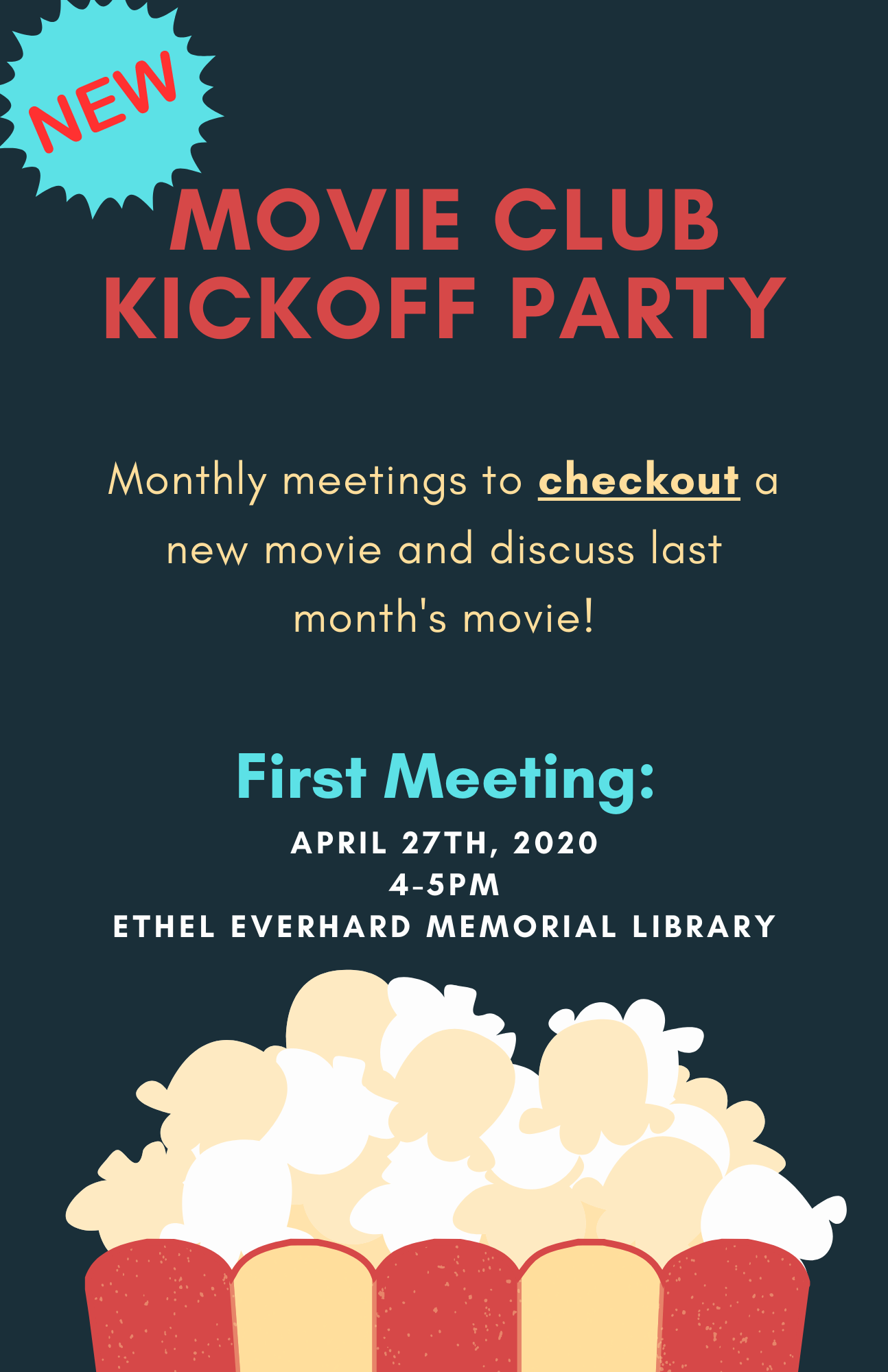 MOVIE CLUB KICKOFF PARTY - Thursday, April 27th @4pm
Are you a movie enthusiast? Come to our very first Movie Club meeting to vote on a movie for next month! Popcorn will be provided.
Monthly meetings will include checking out a copy of the next month's movie, and discussing the previous movie.